The name of the ship is not mentioned in this newspaper but I have established that it is

The CITY of BENARES

LIVERPOOL DAILY POST Mon Sept 23rd 1940

294 DROWNED in Nazi outrage

11 Liverpool victims Children show their courage as liner sinks.

294 people including 83 children evacuees lost when liner taking them to new homes in Canada was torpedoed in mid-Atlantic by a U-Boat late on tuesday night.

Among the victims 11 from Liverpool, Col Baldwin WEBB. M.P, for the Wrekin Division of Shropshire is one of those missing.

A storm added to the tragedy, occupants of boats and rafts suffered from exposure.

The children trustingly obeyed orders given as the ship was sinking beneath them.

Tributes have been paid to the courage of the passengers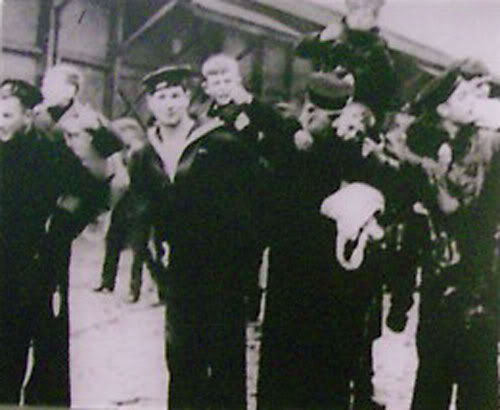 Five of the boys who survived eight days in a lifeboat
A few survivors have been landed at a Northern port.
Rex Ernest THORNE, age 13, 10 Derwent Gardens, Wembley [sister dead].
Jack Sidney KEELEY, age 8, 138 Cowley Rd, Brixton [sister dead]
John BAKER, age 7, 90 Townsend Rd, Southall [brother dead]
Louis Bernard WALDER, age 10 and sister Bessie Annie WALDER age 15, 33 Rhyl St, Kentish Town
Eleoner WRIGHT, age 13, 1 Livingstone Rd, Sunderland
Elizabeth May CUMMINGS, age 14, 55 Kingsfield Rd, Liverpool
2 Escorts Miss Marjorie Elizabeth DAY, age 53, Head Mistress, Airlie House, Wycombe Abbey School, High Wycombe [head escort]
Mrs Lilian Rose TOWNS, age 30, infant teacher, 7A Cavendish Parade, Clapham, London. reserve escort took the post at the last moment.
There were 406 on the ship, 215 crew, 191 passengers including evacuees Five perished from the same family the GRIMMONDS James GRIMMOND, 42, Machine gunner of the great war, with 5 of his children lost and his house burnt to the ground is joining up again to get his revenge, his wife remains stolid saying Hitler cannot break their spirit. When their house was bombed the family with 10 children where saved five of the children were sent to a rest centre and later to the ship to go to safety, Augusta 13, Violet 11, Constance 9, Edward 8 and Leonard 5.
Two other children had been passengers on the ship which had been torpedoed in august. Michael BROOKER and Patricia ALLEN Two girls swam to safety and clung to an overturned boat for hours Elizabeth CUMMINGS from Liverpool and Bessie WALKER of London until the fluttering of their hankerchiefs attracted the attention of the rescuing warship.
A seaman also clinging to the boat was on the point of collapse but was encouraged by the girls saying a ship was on its way. Names of missing children and escorts listed with parents names and addresses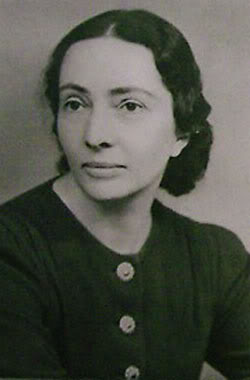 Mary Cornish, music teacher, awarded the M.B.E calmed the children in the lifeboat
LIVERPOOL VICTIMS
The CITY of BENARES
LIVERPOOL DAILY POST Mon Sept 23rd 1940
John FOSTER age 10, William J. FOSTER, The Cresent
PUGH Family, John Albert age 13, Donald James age 11, Charles Horace age 12, father Cyril PUGH, 39 Tennyson St Princes Rd Liverpool 8.
Ailsa Burgess MURPHY age 10, father Mr Leslie H. MURPHY, 34 Lisburn Lane Liverpool
James Thomas SPENCER age 5, Joan Margaret age 9, father Mr W. J. SPENCER 72/74 Byrom St Liverpool 3.
Joan Ann Florence IRVING age 15, father Mr Arthur IRVING, 364 Queens Dr, Walton Liverpool 4
Gordon WALSH age 10, father Arthur WALSH 21 Ridgetor Rd , Walton ( should be Woolton)
Betty UNWIN age 12, father Mr E. F. S. UNWIN, 41 Medlock St Liverpool
Philip Langford MOLLARD age 6, father Richard J. MOLLARD, 6 Abbeystead Rd, Liverpool 15
Particia ALLEN age 12, 53 Aigburth Rd Liverpool
Copyright 2002 / To date